Welcome to Dog of the Day, the Dog Pics news and opinions site brought to you by the FanSided Network. Dog of the Day is dedicated to providing top-notch Dog Pics news, views, and original content. This site also serves as a community for like-minded fans to come together to catch up on the latest news and to discuss their passion.
Meet the Team
I am a freelance writer who has been working in the online media industry since 2014. I have covered everything from entertainment news to health and lifestyle. I'm a self-professed foodie and dog lover, with a passion for reading! You can find me sharing my love of food on Guilty Eats, my love of dogs on Dog O'Day, and a variety of entertainment, pop culture, and beauty stories over on Culturess and even Champagne & Shade.
Sarah is a writer and blogger who loves watching too much TV, participating in different fandoms, and reading until the early hours of the morning. She currently cohabitates with her miniature dachshund, Gracie.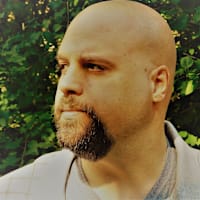 Domenic Marinelli is a chef, writer and author of multiple books. His work has appeared at The Recipe, Babbletop.com, Steel Notes Magazine, Daily DDT, Dog O' Day, the MTL Times, Guilty Eats, as well as at other print and online publications. He lives in Montreal, Quebec, Canada. https://linktr.ee/AuthorDomenicMarinelli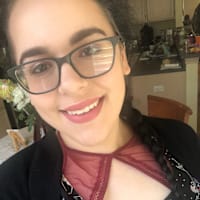 I write all things...about all things! From the best foods around, to the cutest dogs on the internet, to travel tips and tricks, and even making fun of the latest season (and past seasons) of The Bachelor/The Bachelorette! Find me on Twitter and we can chat about anything you'd like (plus, I post occasional impossible food polls, so be sure to look out for those). Just a HUGE Chicago Blackhawks fan!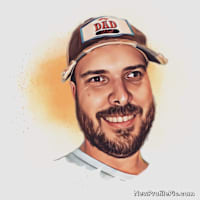 Dan is a 2014 graduate of Texas State University. He earned his degree in Electronic Media and Mass Communication. A Proud Bobcat. He's married and has a chihuahua named Leah and is also the proud father to his new baby boy Sam! A native & current Houstonian, he loves baseball, basketball, and college football. His favorite teams are the Astros, Rockets, Texas A&M, Rice, and North Carolina.
Write for Us
We aren't called FanSided for nothing. Our network of sports, entertainment and lifestyle sites are powered by fans that want to cover their passions! Whether you are just looking to get your start in online media or you want to contribute to your favorite site as a hobby, FanSided wants to hear from you.
Whatever your goal, FanSided can help your voice be heard. If you are interested in writing for any of our sites, please be sure to check out our openings page and submit a proposal.
About FanSided
The idea of FanSided was born in 2007, when two brothers felt that their favorite team, the Kansas City Chiefs, was being under-covered by the mainstream media. Taking matters into their own hands, they launched Arrowhead Addict, a move that would spawn the creation of FanSided in 2009, a network of over 300+ fan-powered unique sports, entertainment and lifestyle sites dedicated to team-specific, sport-specific, genre-specific, and fanbase-specific coverage.
From sports, movies and TV to lifestyle and tech, FanSided has you covered.
Advertise/Contact Us
Let's stay in touch. If you'd like to advertise with us, partner with us or have feedback, please fill out our contact form.
Email us: dogoftheday@fansided.com
Write us: Pro Sportority (Israel) Ltd. d/b/a Minute Media, 8 Yitzhak Sadeh St., Acro Tower, Tel Aviv–Jaffa 6777508, Israel
Legal Disclaimer